Magnetic Recess Former
Product Detail
Product Tags
Magnetic recess former metal or lifting anchor magnet is a fastest way to position and fix a spherical head foot anchor or Dog-Bone type pin anchor and to create a recess for the clutch on the steel bed. Thanks to the magnetic force used, the lift anchor magnet enables a quick and precise change of anchor position on the steel table. Without locating plate or former studs required by the rubber recess former, the steel magnetic recess former does not need holes drilling on mould and then avoid a damage caused to the steel mould surface so as to extend expensive formwork service time. Sometimes a rubber seal is used to prevent concrete into the recess.
It's composed of steel semi-sphere with a groove in the middle of the center and then high performance rare earth Neodymium magnets sealed at the bottom. The groove is used to position the anchors; magnets sealed completely are protected against corrosion and damage from grout inserting into the gap between magnets and the steel, which increases the working life of the magnetic force considerably and saves long-term cost. An integrated internal thread through the bottom enables the recess former magnet to be removed from the steel table smoothly when casting is complete and concrete is cured sufficiently.
1. Surface treatment: Zn, Cu, NiCuNi or customized coating for the steel semi-sphere to resist corrosion.
2. Neodymium magnets: They are produced by our own company and then quality is strictly ensured. The design of Neodymium magnets integrated into recess former has more advantages than rubber recess formers.
3. Solid and stable structure: Steel base body and sealed magnets ensures reusability and then cost-effective to use it.
4. In-house fabricating: Besides the standard sizes, we are easy to produce magnetic recess formers with customized shape or size about semi-sphere or internal thread, customized working temperature magnets, customized materials, customized force or anchor size, etc.
Part Number

D

H

h

d

M

Force

Maximum Operating Temperature

To Fit Anchor Size 

mm

mm

mm

mm

mm

kg

lbs

°C

°F

t

HM-LM-060

60

27.5 

17.5 

20.5 

8

50

110

80

176

1.3

HM-LM-074

74

33.0 

20.0 

30.0 

10

100

220

80

176

2.5

HM-LM-094

94

42.0 

27.0 

38.0 

12

120

264

80

176

5.0 

HM-LM-118

118

53.0 

40.0 

48.5 

12

190

418

80

176

10.0 
Magnetic steel recess former, lifting anchor magnet, or recess former magnet is versatile with precast concrete production systems like pallet circulation system, steel table or tilting table.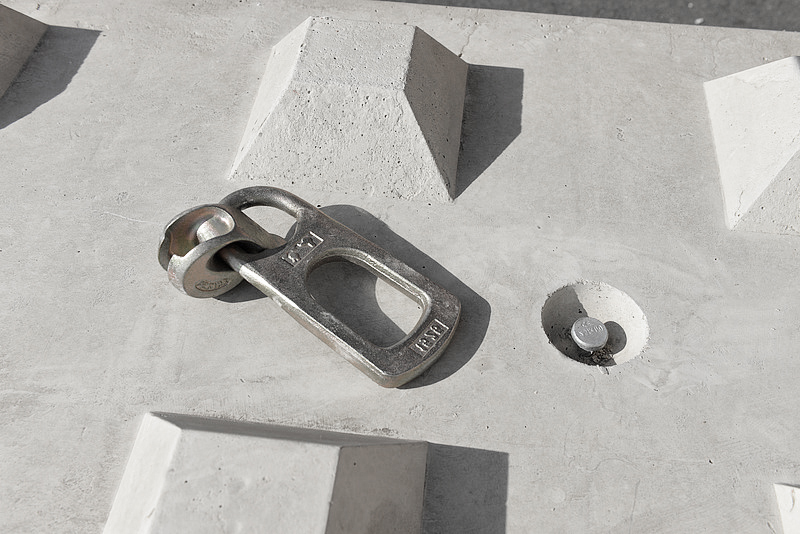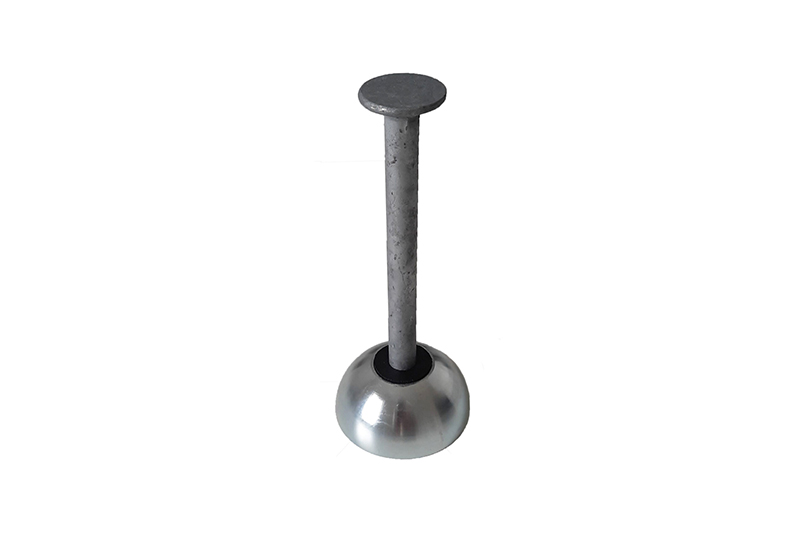 ---
Previous:
Grade 35 SmCo Magnet
Next:
Permanent Lifting Magnet
---