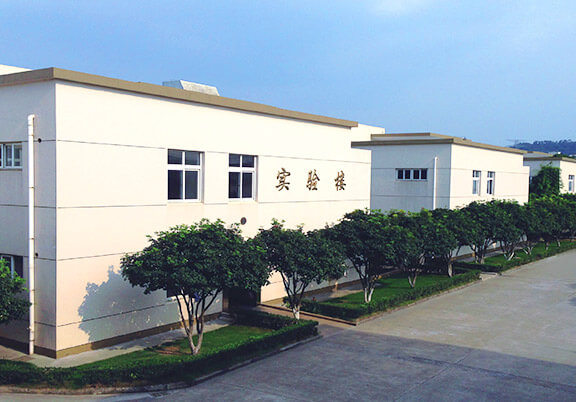 Ningbo Horizon Magnetic Technologies Co., Ltd.
Ningbo Horizon Magnetic Technologies Co., Ltd. is a vertically integrated manufacturer of rare earth Neodymium magnet and its related magnetic assemblies. Thanks to our unrivalled expertise and rich experience in the magnet field, we could supply customers with a wide range of magnet products from prototypes to mass production, and help customers achieve cost effective solutions.
The year 2011 has witnessed the crazy market of rare earth materials, especially PrNd and DyFe, which are the main raw materials for Neodymium rare earth magnet. The craziness also broke the long-term stable supply chain and forced many magnet related customers to search for safer Neodymium magnet suppliers. Driven by customers' needs, in this year Ningbo Horizon Magnetic Technologies Co., Ltd. was founded by a professional team with a depth of expertise and breadth of experience in the magnet field.
In order to accommodate overwhelming customers' needs, we are equipped with the state-of-the-art research, production and testing equipments, which help us enjoy steady but increasing growth. Because we are a medium-sized company producing 500 tons of Neodymium magnets, we could react quickly to customers' extensive requirements about magnets and various magnetic assemblies, such as Neodymium magnet, shuttering magnet, magnetic chamfer and insert magnet, fishing magnet, channel magnet, hook magnet, rubber coated magnet, pot magnet, office magnet, motor magnet, etc. More than 85% of our magnets and magnetic assemblies are exported to Germany, France, UK, US and Japan, which are stringent in quality requirement.
Due to our own medium size, we quite understand medium-sized companies' situations, requirements and difficulty. Therefore we are dedicated to cooperating with and helping medium-sized customers move ahead.
Moreover, many types and sizes of standard magnetic assemblies are available in stock to meet customers' just-in-time delivery requirement.
You can tell us about your project and we can assist you from idea to serial production. No matter whether you are currently designing, developing or in production, you will become convinced that Horizon Magnetics skilled design and production team can contribute valuable time and cost effective measures.
Horizon Magnetics has always been a value-driven company. Our values reflect the manner in which we run our business in dealing with our business partners, employees and society.
Responsibility: We hold our responsibility towards our future and society by developing and producing excellent magnets and magnetic solutions to meet the needs of our customers in a constantly evolving market. We are committed to promoting independent responsibility and team spirit, and participating willingly in the review, monitoring and constant improvement of our working practices, effectiveness and efficiency. We recognize that our responsibility to society is secured by our business success. Moreover, we must also encourage our business partners to adopt a similar standard of ethical behavior.
Innovation: Innovation is a cornerstone of Horizon Magnetics success. We seek inspiration daily from our spirit of invention and aim at constant innovation by creating solutions that do not yet exist and follow new paths so that the vision of today can become the reality of tomorrow. We develop a culture of knowledge, research and further training that opens up new horizons for our business partners and ourselves.
Fairness: We view mutual fairness as a condition of our company success when dealing with each other and with our business partners. No matter whether you are our suppliers or customers, we should respect you and be respected by you! Meanwhile we must follow the fair and free competition with the competitors.